Introduction video on the Fluke Network Link IQ
Dixon Smith, VP of MRO Sales discusses the new Fluke Network Link IQ with Terry Lawson. Terry is ES&E's Automation Network Engineer.
Terry specializes in several network-related Rockwell Automation ASP services, including network assessments, machine-level network design, and security posture assessments. ES&E also offers switch configuration and installation, network troubleshooting, network mapping, and documentation.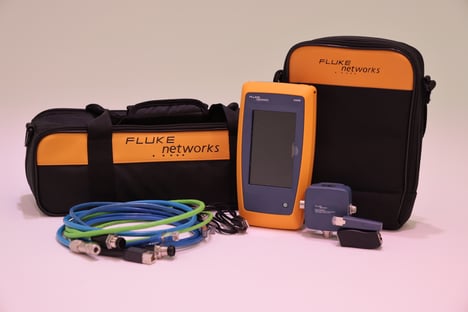 The Link IQ will perform two different tests in an environment. One is a cable test that tests a cable from end to end, and the other is a switch test that performs a network connectivity test. This is the perfect device to check for and diagnose connectivity issues caused by improper pinouts on Ethernet connections, breaks in cabling, distance limitations, speed and duplex limitations or mismatches from one end to the other, and improper VLAN settings on a switch port.