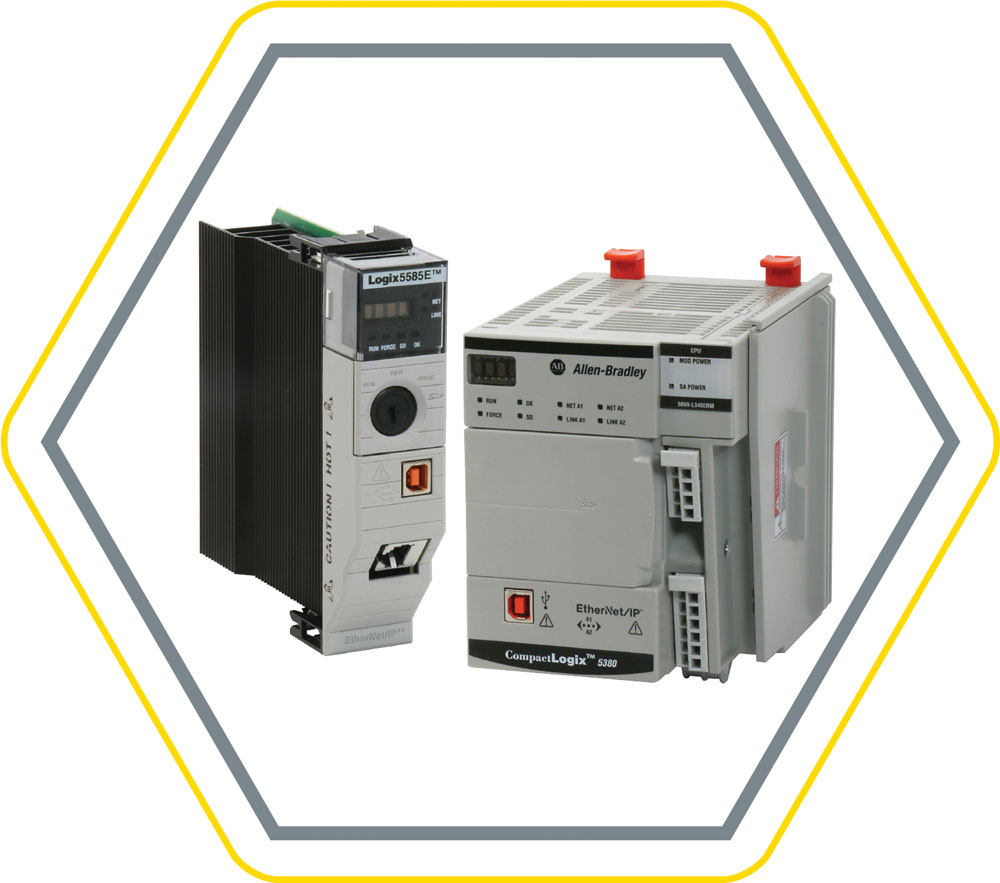 ControlLogix 5580 and CompactLogix 5380 Controllers
These controllers provide increased performance and security to help meet the growing demands of smart machines and equipment for manufacturing. With up to SIL 2 and SIL 3 safety ratings, these integrated motion platforms are ideal for applications requiring high-performance communications, I/O, and high speed motion control for up to 256 axes.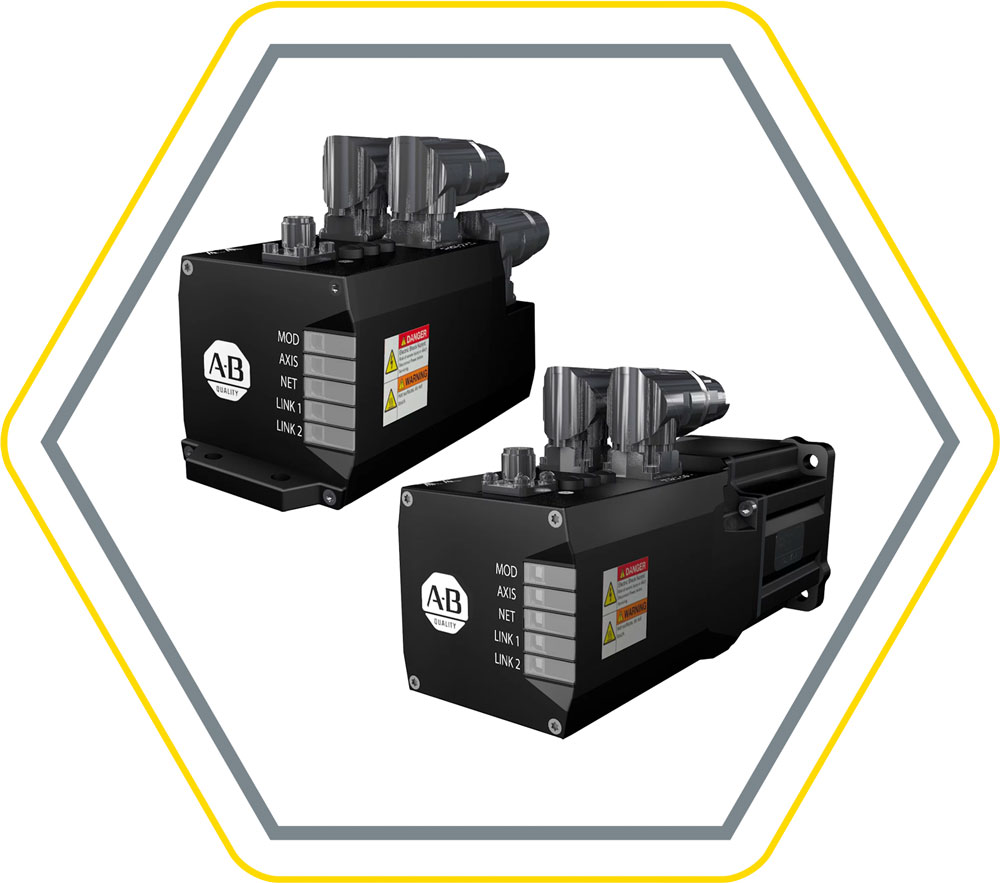 Kinetix VP Servo Motors
Rockwell's Kinetix VP-Series Servo Motors provide smooth, integrated motion control over EtherNet/IP networks and are optimized to run with the Kinetix 5500 and 5700 servo drives. Kinetix VPC continuous duty servo motors provide continuous power and torque. Our Kinetix VPL low inertia servo motors and Kinetix VPF food grade servo motors deliver high dynamic performance. The Kinetix VPH hygienic motor rounds out the portfolio delivering the same motor benefits for hygienic washdown applications.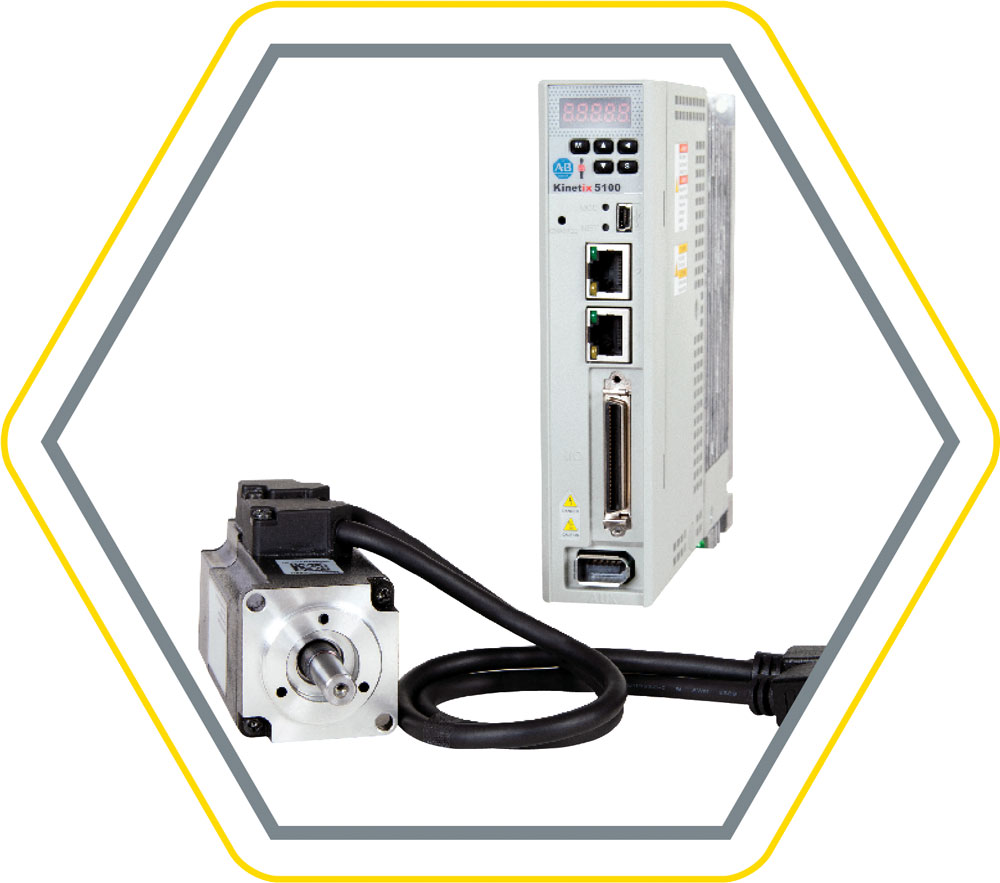 Kinetix 5100 Servo Drives
The Kinetix 5100 Servo Drives provide a scalable option for servo solution in a single product. This drive offers an extended power range solution to 15kW to support stand-alone, Micro 800, or Logix controlled applications. Kinetix 5100 drives come with standard inputs and outputs, different mode of controls, plus Safe Torque Off and dual port EtherNet/IP for various network topologies.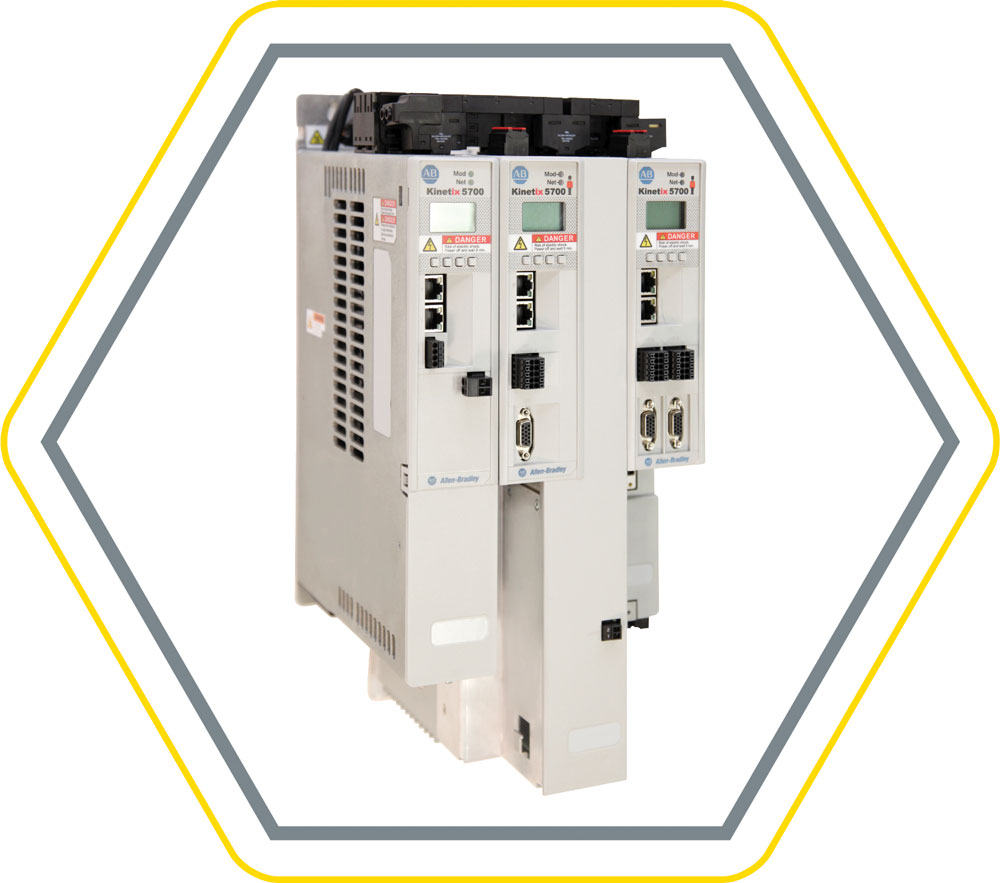 Kinetix 5700, 5500 and 5300 Servo Drives
The Kinetix 5000 family helps expand the value of integrated motion and safety on EtherNet/IP. Drive modules connect and operate by using ControlLogix 5580 controllers, CompactLogix 5380 controllers, or Compact GuardLogix 5380 controllers. Machine builders now have more flexibility to scale, design, and control the application with one design environment using STUDIO 5000.
Revolutionizing the design and build of track-based industrial motion control for packaging and material handling, iTRAK® combines linear and rotary motion. The result is a flexible, fully integrated motion solution that helps you get more from your machines.

Emulate 3D
Emulate3D develops Award-Winning industrial engineering software to help you sell, explain, understand, improve, and debug material handling systems. Emulate3D Controls Testing helps you develop robust industrial control systems offline, off the project's critical path, saving time and money at commissioning. Sim3D enables you to reduce the risk associated with your automation investments by simulating product flows and demonstrating system response under different operating conditions. Build "first cut" automation models rapidly with Demo3D and ensure everyone is on the same page with a running model as a center of focus. Sell your automation solutions more effectively by demonstrating them in Virtual and Augmented Reality - today!