Enclosure Cutout and Modification
Put an end to the time-consuming and costly methods of performing enclosure modifications
Put an end to the time-consuming and costly methods of performing enclosure modifications
ES&E's extensive selection of enclosures and panels, combined with the cutting-edge ES&E Modcenter machine, allows you to streamline your workflow and complete more projects in less time. No more wasting valuable hours on manual drilling and cutting - let us handle it all for you.

Precise & Error Free
Say goodbye to the tedious and time-consuming task of designing, drilling, and cutting your enclosures. Our custom solution ensures that every detail is accurately drilled, tapped, and milled to perfection.
Ease Of Use
Send us your design in a DXF or DWG format straight from your CAD program. We will ready it for production and send you a proof before the customization begins.
Multiple Vendor Support
We can modify a variety of manufacturers' enclosures, including but not limited to Appleton, Austin, B-Line, Crouse-Hinds, Hammond, Hoffman, Saginaw, Rittal, and Wiegmann.
Simple Reorder Process
Contact us with your previous order number, and we can quickly send the same design to the machine without further input from you.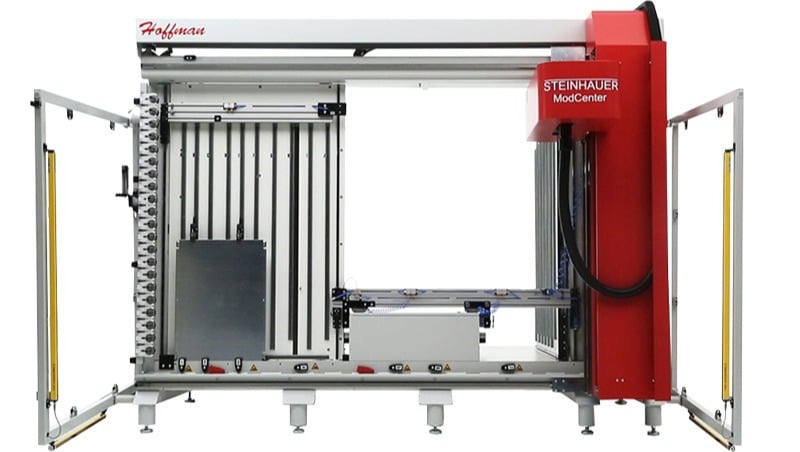 FAQs
What do you need for a quote?
CAD (.dxf/.dwg) drawing of dimensions and layout is preferred. If not, please provide a part number or dimensions of the enclosure/panel being modified or the dimensions and locations of cutouts or part numbers if cutout dimensions are unknown.
What is the lead time?
Once the item is at ES&E, it can be delivered within 4 - 5 business days. Subject to change based on quantity.
Up to what size of an enclosure can you modify?
Enclosures up to 93" and back panels up to 92" by 94".
What materials can you modify?
Mild steel, stainless steel, polycarbonate, aluminum
Does it have to be Hoffman?
No. Our machine can modify any enclosure/panel as long as it is one of the materials stated above.