Terminal Markers
The Clearmark printer is ideal for all your high-volume marking needs.
The Clearmark printer is ideal for all your high-volume marking needs.
We can efficiently mark your connections, facilitating installation, troubleshooting, and servicing of industrial equipment. The print quality from the ClearMark printer is the highest available using water-based black and color ink that is resistant to oil, water, cleaning agents, and UV radiation.
Quick turnaround
Custom markers with logos or symbols
Print from the library or use your own image
Color printing on white marker cards
Inkjet printing using water-based inks bonded to marker cards with heat
Free software to design your own labels
Let ES&E create your marker cards to use on a variety of industrial components, including:
IEC Terminal Blocks
Fuse Holder
IEC Contactors
NEMA Terminal Blocks
General Purpose and Industrial Relays
Motor Protectors
PanelConnect™
Electric Overloads
IEC Push Buttons
Wire #20 - #12 AWG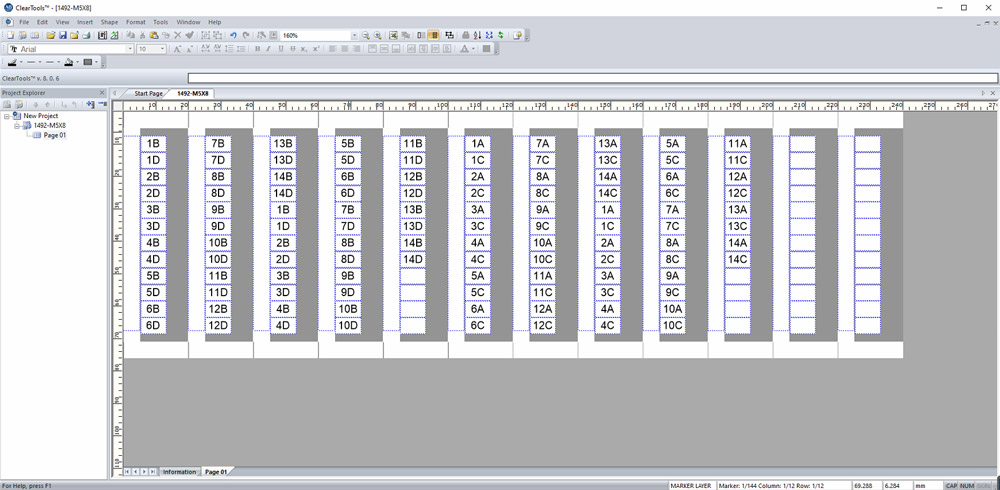 FAQs
How do I get started?
Download and install the ClearTools software from our website. You can then create your custom marker card using the printer software and save the file to your computer. Then you can complete the form above and attach your MPC file generated from the software.
What else do I need to include?
Quantity (the number of copies needed)
Company information (with a contact name and phone number)
ClearTools data file (MPC file)
If you are printing a graphic and/or logo, please be sure to include a high-quality version along with your ClearTools data file.
What is the lead time?
1-2 days