Meet the new vision for smart manufacturing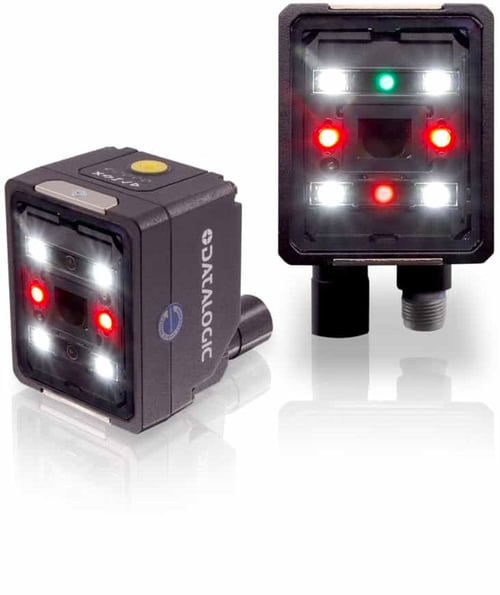 Datalogic Smart VS Sensor: The new vision for your Smart Manufacturing
Designed for all kinds of users and installers, the Smart VS can easily be set by just pushing a button and following three easy steps. No expert programming is needed, no vision tool setting is required, and no external custom monitoring tools are necessary to achieve object detection tasks. The cost of ownership tremendously decreases because of its innovative ease of use and smart concept.
The Smart VS, with its powerful System on Chip and customized Machine Learning algorithms, is reliable in response time which is deterministic in any detection condition. All these features make the Smart VS the perfect and unique solution for these applications: the need to check the presence of labels and caps when filling lines of bottles and vials; the orientation of objects for proper labelling, independently by material, by color and format of the objects.
Smart VS finds its greatest use in the Food and Beverage, Pharmaceutical, and Cosmetic Packaging sectors, but its' versatility makes it suitable for use in most varied sectors, such as the Automotive or Automatic Assembly of mechanical or electronic parts.
Eliminate the need for complex training and expertise from installers and lengthy and expensive configurations. Discover the Smart-VS, the only sensor with the power of machine learning and the ease of photoelectric devices.
More flexible than a photoelectric sensor and less complex than a camera

No machine vision skills required

Unmatched ease of use
All these features make the Smart-VS the perfect solution for all your presence and orientation object detection applications.
Click the link below to learn more or to speak to an Automation Specialist.