Optimize productivity with the PanelView 5510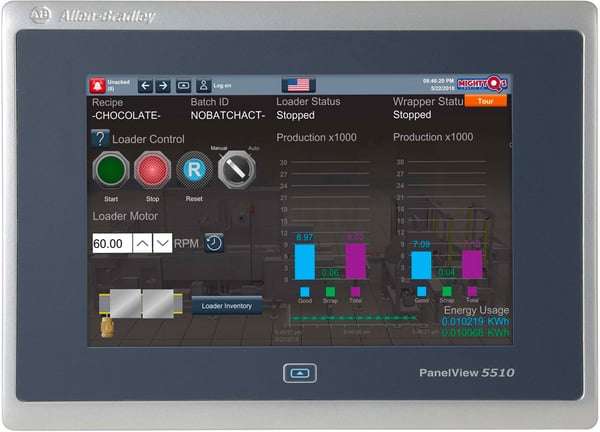 The PanelView 5510 is Rockwell Automation's premier Human Machine Interface (HMI) terminal. Designed for OEMs and end users who require a high degree of integration between their HMI and controller, it's available in various sizes from 7" to 19" with touch-only and touch & keypad options.
The View Designer software, now in its 7th major release, offers a rich development environment with preferred compatibility for Logix controllers and a highly cohesive user experience.
Features to future-proof your HMI and speed implementation include:
EtherNet/IP with DLR and embedded switch technology supports ring topology for network fault tolerance and reduced downtime

A physical navigation button on the terminal easily displays information

Connects to as many as four controllers and 16,000 alarms
Click the link below to learn more or to speak to an Automation Specialist.