Learn about a new type of sensing solution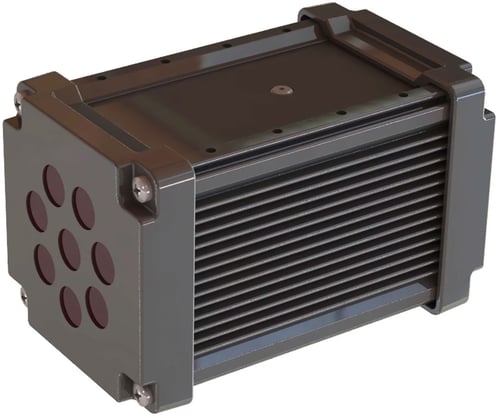 ES&E now offers a new type of sensing for flexible manufacturing, the Allen-Bradley Swift-E Reconfigurable 3D Sensor.
Industry is evolving, and consumer expectations for personalization have resulted in demand for greater product variability, ultimately driving a need for more flexible manufacturing adapting to changing products or conditions. The Swift-E reconfigurable 3D sensor is an ideal solution for a wide range of industrial applications such as:
Completeness / item count checks

— In many industrial systems, it is necessary to validate the completeness or presence/absence of product. Swift-E provides no-touch, wide-range solutions for validating the completeness or height of objects for a range of industrial applications.

Product level detection or box filling —

Swift-E can provide level measurement of bulk materials completeness inspection to ensure all boxes are filled as expected.

Palletizer layering

— Validating that all the product has been transferred from staging to the pallet is a common challenge in palletizing systems. With Swift-E each pallet layer can be validated for completeness, ensuring the integrity of the pallet stacking.
Click the link below to learn more or to speak to an Automation Specialist.