LinMot's Fully Programmable Electric Motors and Drives
LinMot DM linear module pick-and-place unit boasts 30% faster speeds than its competition–all while being sold as a single part number. Built for parts handling, this purpose-specific solution is ideal for industrial applications, all the way to food packaging and material handling.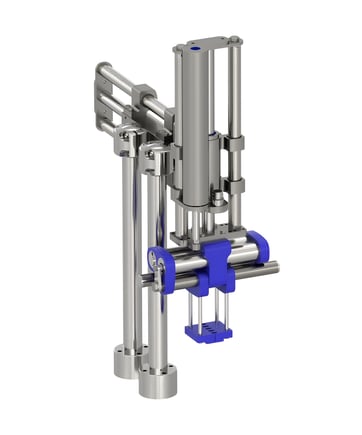 LinMot motors may be small, but they are incredibly powerful, producing high output with minimal input. Thanks to their direct drive technology, they eliminate the need for drive chain components, resulting in greater efficiency.
With LinMot's wide range of offerings, users have access to an infinite selection of options, making them a flexible solution for various applications. They are also built to last for years.
Additionally, the hygienic SM pick-and-place is designed to meet even the most stringent sanitary demands. Made of stainless steel, it provides IP69 or IP67S-rated protection and can be easily integrated into washdown systems for food, baking, confectionary, and personal care items. Peter Zafiro, General Manager at LinMot USA, emphasized the importance of using line components that match sustainability efforts to preserve the planet better.
Click the link below to learn more or to speak to an Automation Specialist.