You're smart; your sensors should be smart!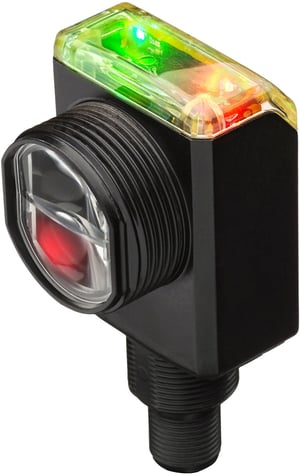 The Allen-Bradley 42AF RightSight M30, the family of high-power sensors, introduces flexible, mid-sized right-angle housing. It is a compact and versatile sensor that can be used for various industrial applications such as machine vision, quality control, and robotic guidance.
The sensor features an integrated camera, lighting, and software that allows it to capture and process images of objects in its field of view. It can be programmed to detect and inspect specific features, such as color, shape, and orientation, and to trigger an output based on those observations.
Some of the key features of the 42AF RightSight M30 include:
Compact and easy-to-use design
Built-in lighting and lens
IP67-rated housing for use in harsh environments
Multiple output options including Ethernet/IP, Profinet, and Modbus TCP
Built-in web server for easy configuration and monitoring
Easy integration with Allen-Bradley PLCs and other control systems
Addressing the challenges of a wide range of industries and applications, the RightSight M30 is also a smart sensing solution thanks to embedded IO-Link functionality. It's a compact, easy-to-use and versatile vision sensor that can be used for a wide range of applications in industrial environments to improve efficiency and reduce costs. This sensor is ideal for the Automotive, Food and Beverage, and Material Handling/Packaging industries.
Click the link below to learn more or to speak to an Automation Specialist.