Modernize Some of Your Legacy Equipment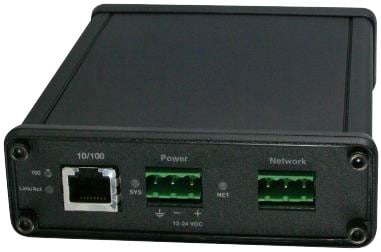 The ProSoft EtherNet/IP to Remote I/O or DH+ Gateway is a versatile and easy way to get legacy equipment on your EtherNet/IP network. The ProSoft AN-X2-AB-DHRIO is designed to help initiate a phased migration approach to replacing or upgrading your legacy Remote I/O PLCs, HMI's, Drives, or Flex I/O Adapters.
Drives - Upgrade legacy AB drives on remote I/O to new EtherNet/IP-enabled drives.
HMI - Upgrade legacy PanelViews on Remote I/O or DH+ to be upgraded to PanelView Plus 7 on EtherNet/IP.
Remote I/O Scanner - Replace existing Remote I/O PLC with a ControlLogix or CompactLogix PAC without having to replace existing racks of I/O.
Data Highway Plus - Acts as a bridge between an EtherNet/IP and a Data Highway Plus network.
Flex I/O Scanner - Allows PLCs on Remote I/O to connect to and control 1794-AENT EtherNet/IP Flex adapters.