ES&E's Infrared Thermography Service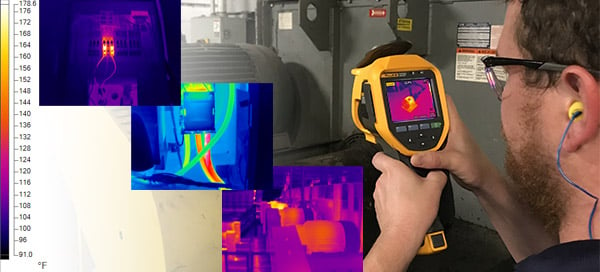 ES&E offers many services to ensure our customers achieve their production goals with as little downtime as possible. These services include Drive Startups, Installed Base Evaluations, Storeroom Management, and Network Security Assessments, to name a few. Our latest service offering is Infrared (IR) Thermography Audits performed by our ASNT-trained technicians.
Thermography is a great way to identify potential issues in the early stages so you can correct issues before they cause breakdowns and unscheduled downtime.
Click the link below to learn more or to speak to an Automation Specialist.