Protect your Employees and Production Productivity with this New Product!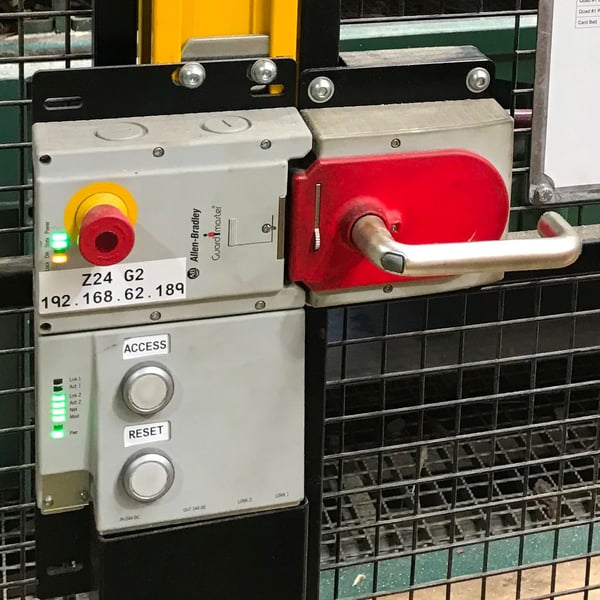 Rockwell Automation introduces the Allen-Bradley Guardmaster 442G Multifunctional Access Box with CIP Safety, an integrated access control and guard locking device which provides a complete safeguarding solution for full-body applications.
This integrated safeguarding solution is ideal for full-body applications where guard doors require a higher holding force, a greater tolerance to guard door misalignment, and a means for exiting the safeguarded area in an emergency.
Application flexibility with customization
Secure and easy to operate
Four bright LEDs provide status and diagnostics
Escape release available
Whether it's used for interlocking or guard locking, the 442G with CIP Safety provides the highest level of safety for personnel production.

Click the link below to learn more or to speak to an Automation Specialist.