Resolve issues quickly and get back up and running faster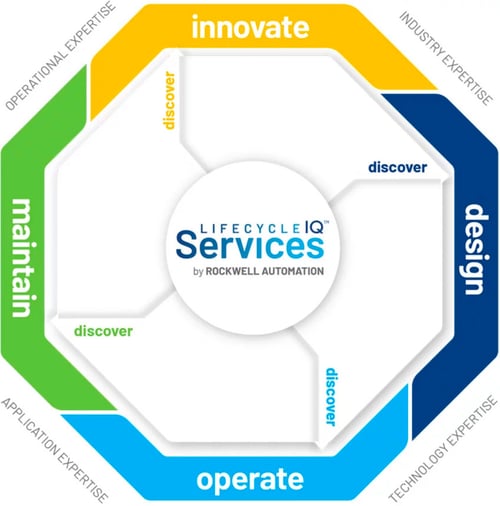 Faced with a decline in available skilled resources and increasingly advanced technology, you need to do more with less. Application Support helps you improve productivity and efficiency while reducing your maintenance costs. Empower every stage of your lifecycle journey with lifecycle services that provide integrated industrial analytics, transformative technologies, and unparalleled domain knowledge. Rockwell Automation's LifecycleIQ Services connect, secure, mobilize, and scale your manufacturing operations for greater performance, reliability, safety, and ongoing innovation.
Rockwell Automation engineering professionals provide expertise and 24x7x365 support on critical applications and systems that cannot afford to have unnecessary downtime. Rockwell Automation's LifecyleIQ Application Support with optional remote monitoring provides:
Improved asset utilization

Application availability and lower maintenance costs

Enhanced operational productivity

The ability to supplement your technical workforce
Click the link below to learn more or to speak to an Automation Specialist.